Custom-made products For clean room
Design and development of custom-made products to meet the needs of our customers
The freebears can be customized according to the customer's requirements for shape, size and purpose. Please feel free to contact us.
Applications meeting diverse demands
Applicable to precision equipment production lines where cleanliness may affect product quality
They are used in the production lines of LCD, PC internal parts, mobile phone parts, solar panels, medical equipment, CD-DVD, etc.

Custom-made examples
Packaging-related equipment manufacturing company
Air shaft with freebear
By using the freebears, work burden of handling heavy objects has been reduced at the time of roller exchange. In addition, it is now possible to perform fine adjustment and positioning as the roller can be moved smoothly.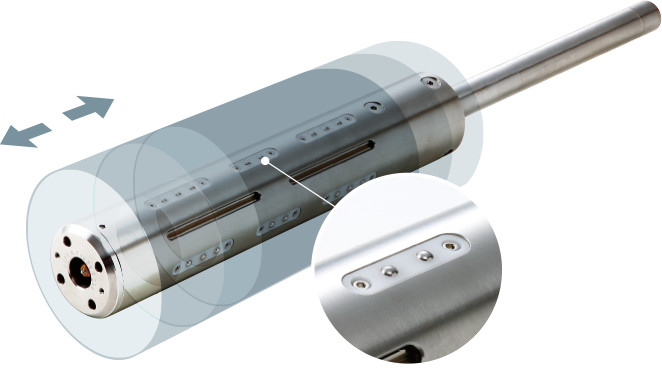 Precision equipment manufacturers Introduced to glass substrate, medical devices, and equipment manufacturers
The freebears for clean room have been widely applied in environments requiring a higher level of cleanliness. They have provided the high quality for demanding conditions from manufacturing plants of precision equipment like liquid crystal panels, solar panels and PC boards to the medical field like operating rooms. The wide applications are the reliable evidence for the high praise that our products have won.
Liquid crystal panel alignment device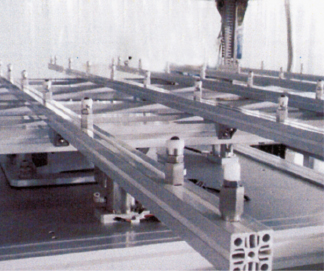 Liquid crystal panel drying equipment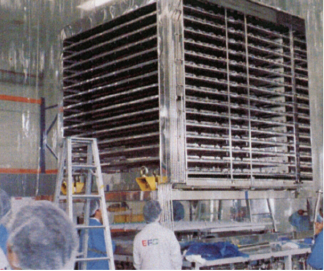 Special-ordered products suitable for existing equipment and meeting even minor requirements

With our unique customization system, custom-made can also be made to suit various devices.
We can meet dimensions, specifications, materials and various other requirements.
J-H Internal thread
Suitable for the conditions that there is a restriction on the mounting location or a need for height adjustment.

J-5H external thread
Suitable for the conditions that there is a restriction on the mounting location or a need for saving space. In addition, it can achieve more stable conveyance in combination with a pneumatic carrying device.
Positioning unit
A floating unit that can position the transfer cassette for the glass substrate of liquid crystal or solar panels at 360 degrees. It can be used to design and manufacture units corresponding to G7~G10.
By using the freebear and the compression spring in the center, the origin return accuracy is improved regardless of the change in shape of the spring. In addition, the cleanliness is increased with no unevenness in the appearance.
It is also possible to provide an optional mechanism for adjusting the speed of the origin return of the operating part.

Freebear with sensors /CR
A Sensor for detecting the passage of the workpiece is used in the freebear. It is helpful for the automation and labor saving of a conveying line.

Freebear with pin 3/8″, 5/8″
The pin floats upward by the air to fix and hold the workpiece. It is suitable for positioning of workpieces on a conveying line.