Freebear Table -Handle lifting type for light load-
A handle lifting type freebear table special for light load (100kg or less) is now available.By operating the handle, the built-in freebears move up and down from the table surface. So you can work safely even when it is attached to a lifting truck.
LHFT-450×700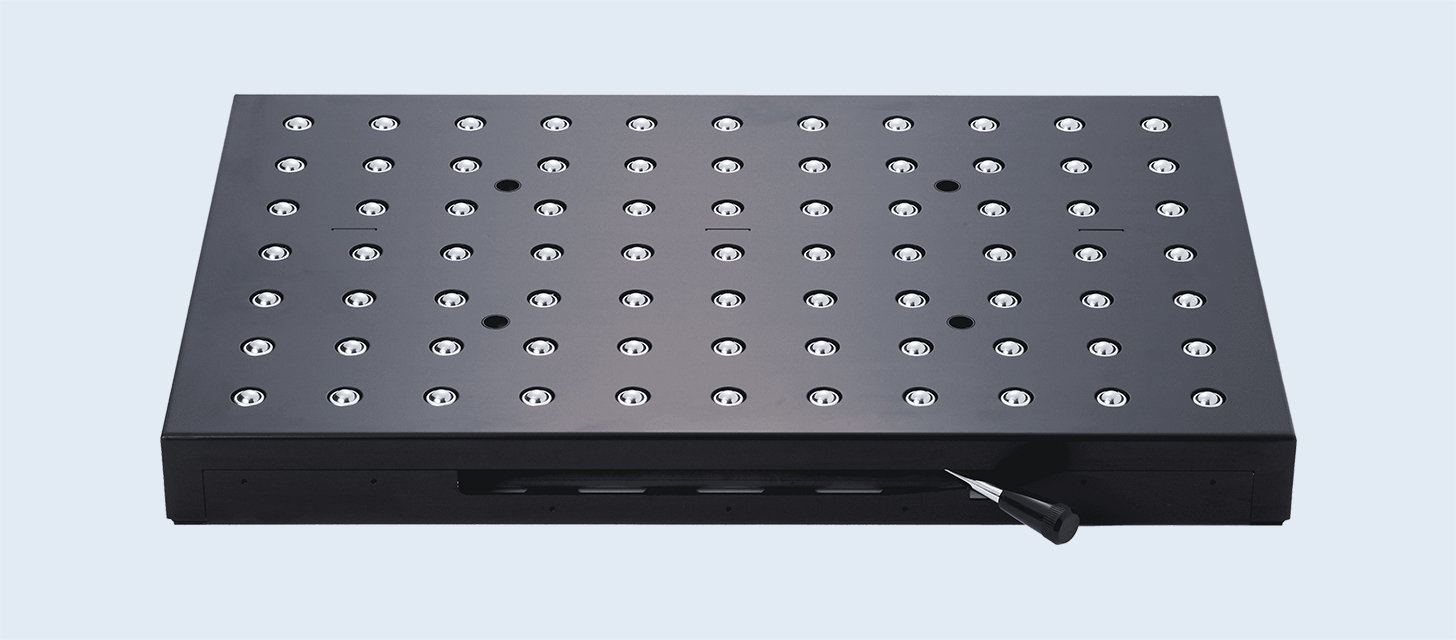 ※Please contact us in the case of uneven load is applied to.
The fall-preventing guide can be installed as an option.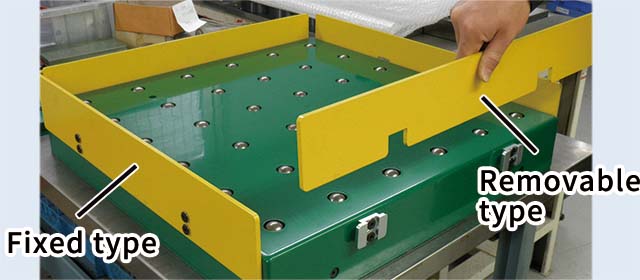 Load capacity:100kgf
Weight:26kg