T-groove insertion type freebear unit AFU-1932 Series
You can use it by inserting it in existing T-groove without the need for square groove processing.
It can be inserted only when required or can be freely inserted/extracted, and thus can be conveniently attached onto machines without lifting function.
Spring return type (lowered by means of exhaust)
Sizes other than shown below are also available.Please specify the details in the inquiry sheet.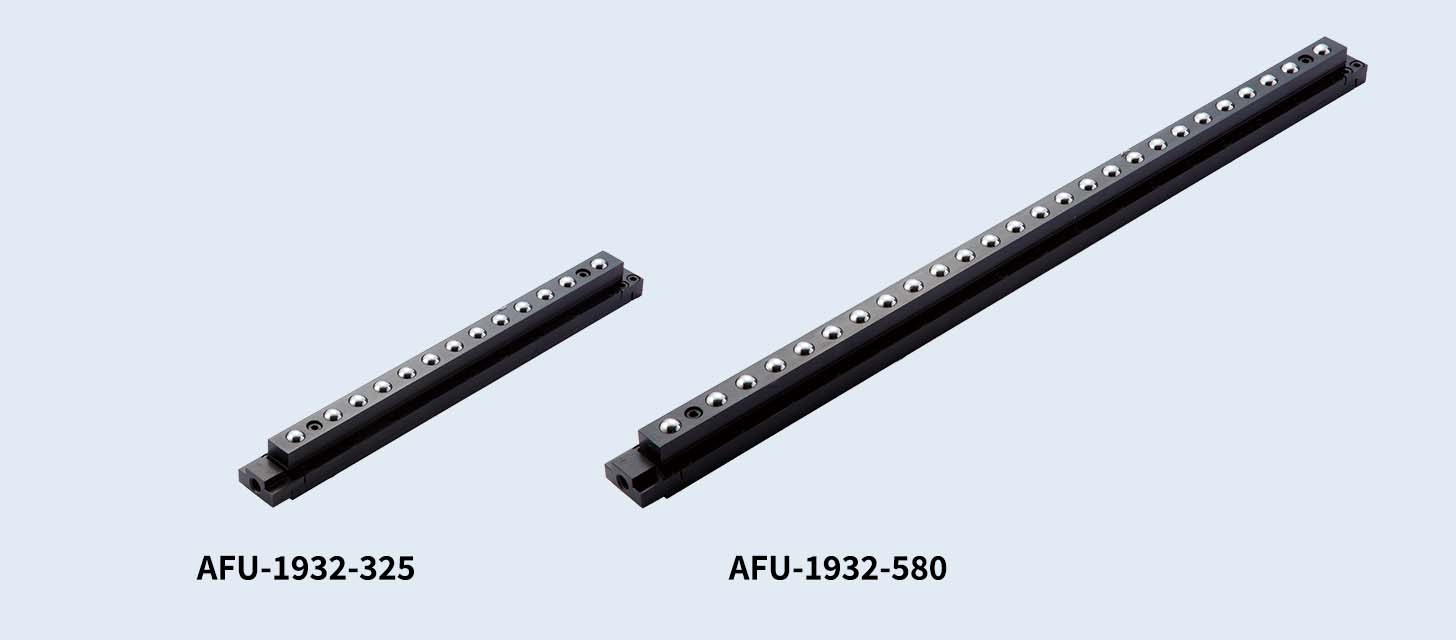 ※If the T-groove is deeper than 34mm, you need to adjust the height by installing a spacer underneath the AFU. In such case, make sure that the ball extrudes 2mm from the upper surface of the bolster when the AFU rises.
We can provide various types of spacers.
Connection dimension diagram
Calculation formula of full length A=25+(Sum of L1)+(7×Number of connections)
(Unit:mm)
Model
Body size(mm)
Weight
Operating air pressure
Data
Download
(DXF/PDF)
L
L1
P
kg
0.3MPa
0.4MPa
0.5MPa
0.6MPa
Load capacity
kN
kgf
kN
kgf
kN
kgf
kN
kgf
AFU-1932-325
325
293
10×P20.5=205
1.5
0.98
100.0
1.18
120.3
1.57
160.1
1.96
199.9
DXFPDF
AFU-1932-580
580
548
23×P20=460
2.6
1.96
199.9
2.36
240.7
3.14
320.2
3.92
399.7
DXFPDF
AFU-1932-680
680
648
28×P20=560
3.1
2.21
224.9
2.65
270.2
3.53
360.0
4.41
449.7
DXFPDF