Freebear Table -Handle lifting type-
By operating the handle, you can move up and down the built-in freebears from the table surface.
The handle stopper is a standard accessory.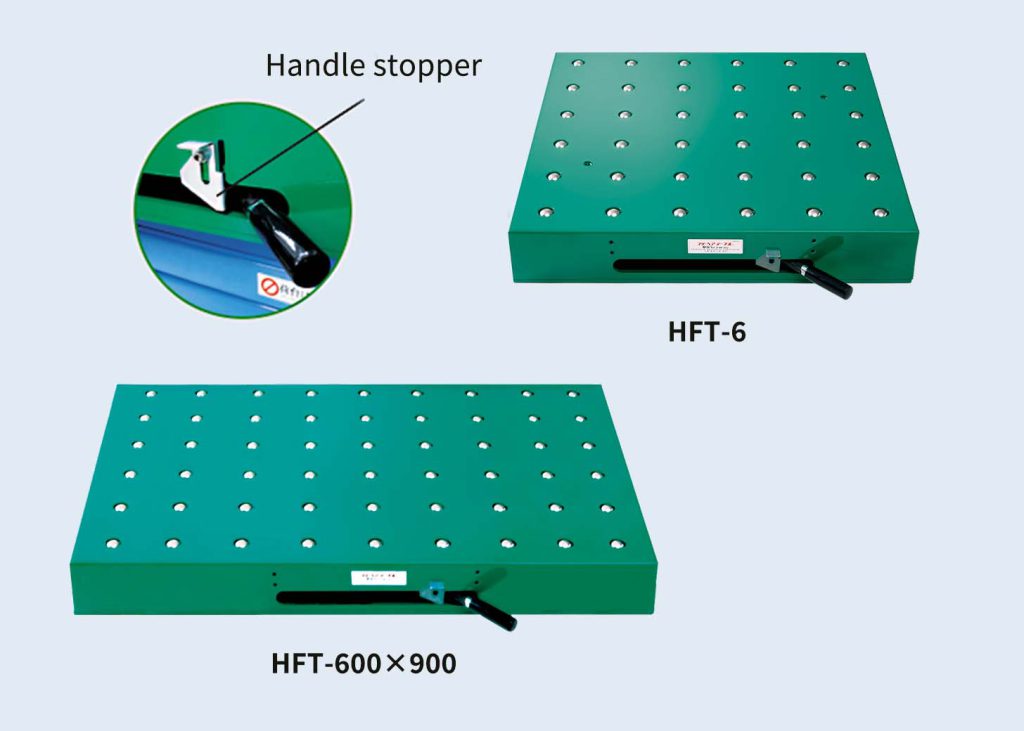 ※Please contact us in the case of uneven load is applied to.
HFT-6・HFT-9
(Unit:mm)
HFT-600×900
The fall-preventing guide can be installed as an option.