Product features
①Low friction
Compared to conventional rubber seals (surface contact) The MF seal enables low friction due to point contact.
Feature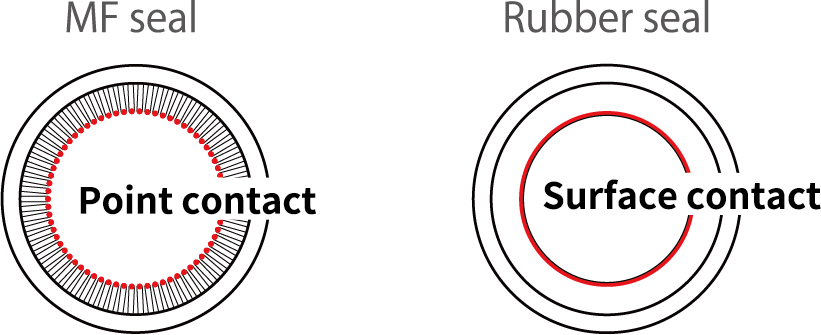 Structure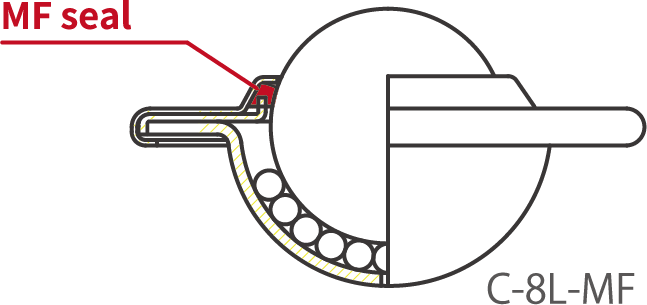 Microfiber (MF seal) is used for the seal.
The coefficient of friction is lower than that of conventional rubber-sealed products, and the coefficient of friction during workpiece transfer is the same as that of freebears without a seal.
※ Please use the load received by one freebear at [slip load] or more.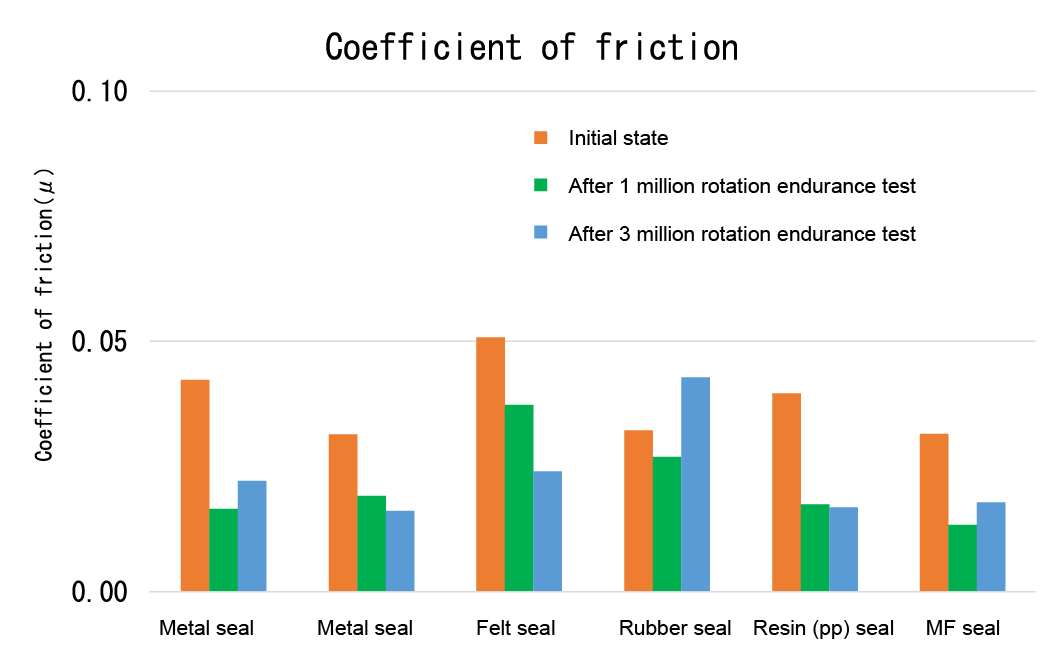 ②Dustproof
Has the same dustproof effect as conventional rubber seal products.
Experimental result
Sprinkle dust on the product and rotate the main ball multiple times up, down, left and right with fingers to allow the dust to get inside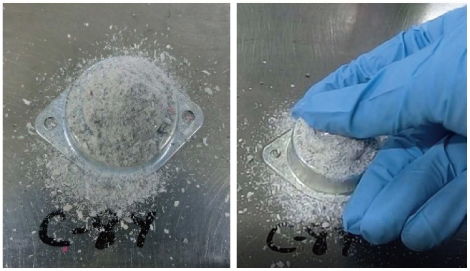 Inside the product without MF seal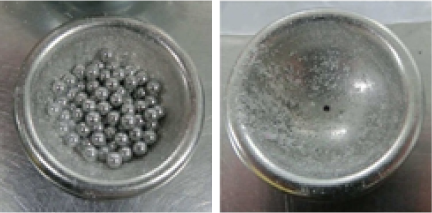 Inside the product with MF seal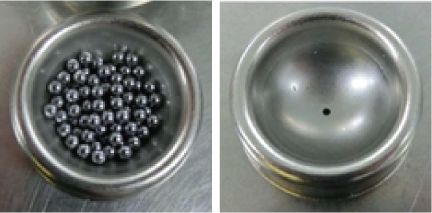 ③Improvement of durability
Durability is improved by the MF seal adsorbing the wear debris generated inside.